Mr. Danoff's Teaching Laboratory -> Spring 2011 Handmade Semester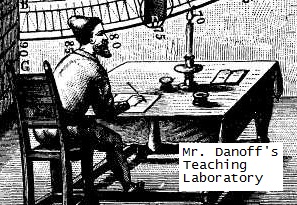 Spring 2011 Handmade Semester
About
Similar in theory to a Spring 2011 semester you might see students completing at a college or university near you, but this one was "handmade" by moi.
Classes
Six week course with work assigned in the syllabus.
portfolio:
Goal:

Complete each week's work and be a vibrant member on the forums.
@ Indiana University Bloomington's School of Education
Novice Japanese Class
@ the Chicago Japan Information Center
Meets for an hour weekly.
Goal:

Add grammar to my spoke Japanese, but not too much that I don't enjoy studying.

Selected Class Work:
Four weekly classes for four-ish hours each.
Goal:
Inspiration
Changelog
| | | |
| --- | --- | --- |
| 0.11 | 28 Feb 2011 @ 17:30 USA CT | Expanded information about Novice Japanese class. |
| 0.1 | 21 Feb 2011 @ 18:30 USA CT | Started the document, added "About", "Classes", "Changelog" and "Copyright" sections. Classes include name, location, time and goals. |
Copyright
Copyright (C) 2011 Charles Jeffrey Danoff
The text and html of this document I wrote are dedicated to the public domain with all rights released by me, Charles.